7 June, 2023
DNA Payments adds new updates to its Merchant Portal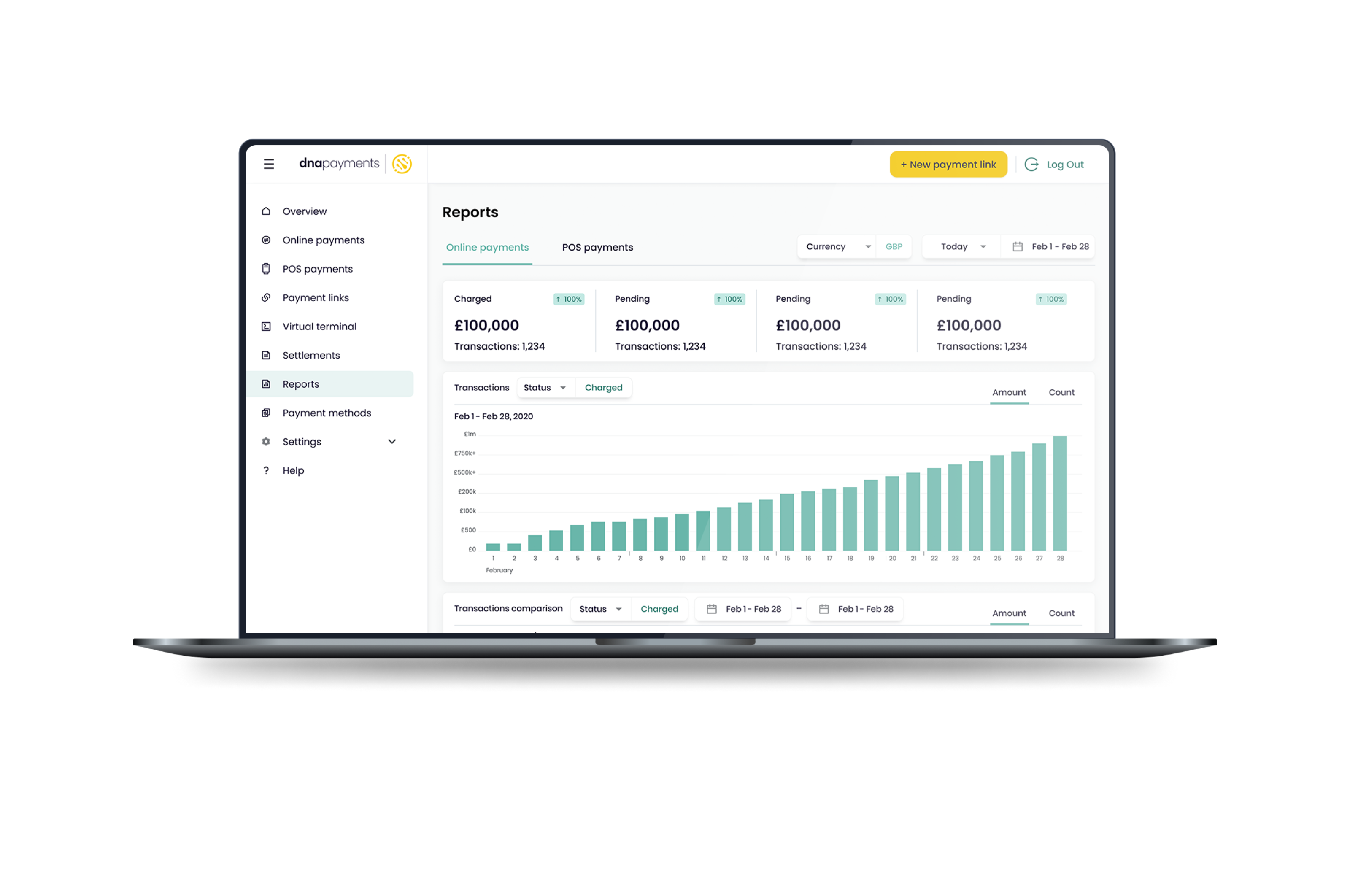 Based on feedback from customers, we've added a host of new updates and enhancements to our Merchant Portal. The new features aim to make accounting, billing, reporting and staff management seamless with easy-to-use functionality.
New updates include the following:
Automated monthly invoicing
With the new automated invoicing system, you'll receive email notifications when your invoices are ready to download securely from our Merchant Portal on the same day each month to help you keep track of your payments.
Enhanced user management
You can now safely and securely grant team members different access levels to your Merchant Portal account using the 'Team Management' function in 'Settings'. Give some members full access while choosing what others can see.
The new access levels will help larger teams with external accountants get access at the level needed to perform tasks.
Export your POS and Online payments data
For anyone using Online and POS Payment Solutions from us, we've introduced a new 'Export' feature for the 'Online Payments' and 'POS Payments' pages on our Merchant Portal.
Users can now export records of all their business's online and POS transaction data from Website Payments and Payment Links via the Virtual Terminal or their terminals. You can customise their data using filters, changing the date range and columns they'd like included in their report.
Single secure login for multiple business entities
Merchants may often operate more than one company, so managing multiple accounts can be a hassle. To help, we've listened and introduced a new single secured login for various business entities.
The feature will ensure a safe, secure, and streamlined approach to accounting, making workloads much more accessible, quicker and user-friendly with one easy login and everything you need to track, monitor and manage, all under one roof.
New billing section
The new section will help with effortless billing management for accounting with search and download tools for statements and invoices, ensuring you can manage your bottom line safely, securely and seamlessly.
Keeping your business safe and secure is paramount to what we do at DNA Payments, so you can be safe knowing we take the utmost measures to ensure compliance with all the latest security standards.
If you're already using our Merchant Portal but would like more guidance, we've prepared a new Merchant Portal guide with easy-to-follow steps you can download here.
You can find the new Merchant Portal video here.
Alternatively, if you've not got access to our Merchant Portal and would like to change to DNA Payments Acquiring, or you'd like to find out more about what Payment Solutions we can offer, get in touch with us.
Back to all news